SVM - Facility
To convert your concepts in to reality in Magnetic Components. SVM can play a significant role in your Product Design where Magnetics is a vital component; in simple words SVM can be your Strategic Solution Provider for your Special Magnetic components.
SVM Design and Technology group works as an extended arm of customers Innovation Team in understanding the Specification, Criticality and the time lines of the Project implementation.
Design Organization
Electrical, Electronics, Mechanical (Bobbin, Clamps and brackets)
Design and simulation Capability for Inductors, Transformers, Hall Effect Current Transformers, Actuators, Solenoids.
Power Converters, Stabilizer for Medical Equipment's.
Tool Design for Molded parts and Press components, Laminated, Powder Coated and Molded Bus bars.
Knowledge, Expertise & Techniques
The Team at SVM can Engineer your ideas and convert them into End use Components
MATLAB, FEMM Modelling and Thermal Simulation of Magnetic components
Reliability of components evaluated using Thermal Cycle, Random Vibration Test and Packaging Drop Test for Shipping and Handling
Load Test for High Current Inductors and Linear Power transformers to check the temperature rise at actual loading pattern
Support for End use and Application
The Team at SVM Interact with Customers and provide solutions for End use and Application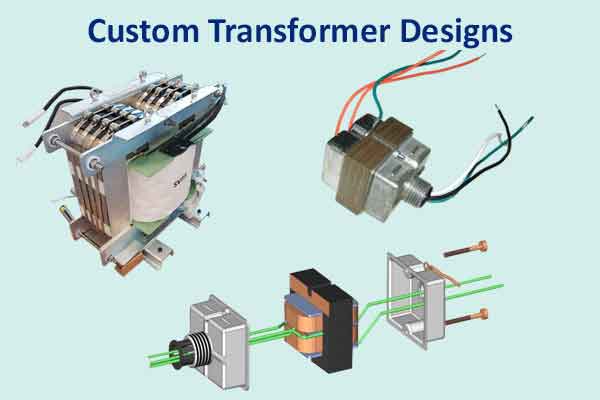 Functional test set up developed for Variable Frequency High power test bench to test the transformers and inductors
Topologies – Full Bridge, Half Bridge, Push-Pull, Forward with loading facility.
Flyback Transformer Testing Set up
Frequency – Up to 133 kHz
Rating - Up to 250VA
High frequency Transformer Testing set up
Frequency – Up to 100 kHz
Rating - Up to 25kVA
Waveforms:
Full Bridge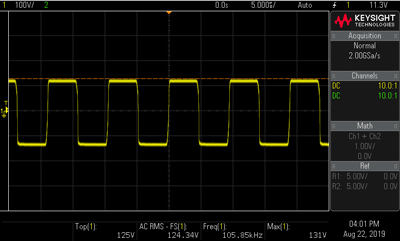 Flyback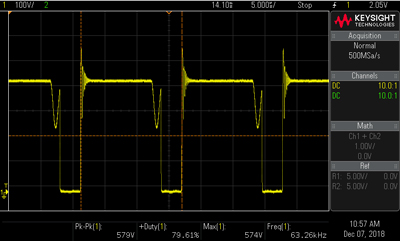 Lab Facility as per UL Safety Requirements
Partial Discharge Test up to 100kV AC
Impulse Testing Facility upto 100kV DC (Both Lighting and Switching Impulse)
Load Test up to 50kVA (50HZ operating frequency)
Dielectric Strength Test both AC and DC
Precision LCR Magnetic Analyzer for measuring Inductance, Capacitance and Resistance
DC Bias Test up for Inductors
Temperature Data Logger
Manufacturing Facility
Multi spindle CNC Winding Machines
Automatic Test equipment's (ATE)
Copper Foil Winding Machines
Vacuum Impregnation plant
Automatic Pressure Gelation Machine (Resin cast)
Backward Integration
Round Litz Wire up to 350A Current Rating
Rectangular Type 8 Litz wire up to 350A Current Rating
Press Components
Bobbin manufacturing both Thermoset and Thermoplastic
Sophisticated Tool room
Lamination Stamping Facility
Thermoforming Packaging Trays
Special Purpose Machines (SPM)
Builds special jigs, Fixtures, Machines to bring out Customized Products